11 Aug 2017: The infographic book of cycling | Velopedia by Robert Dineen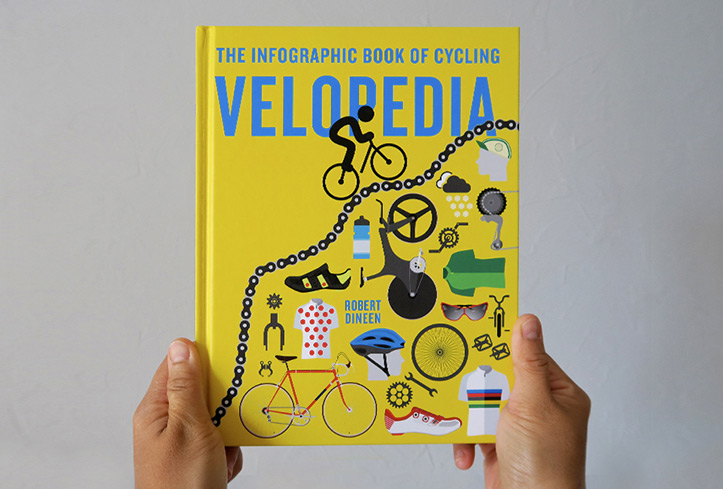 From detailed portraits of the icons of the sport, to statistical breakdowns of the greatest road races and potted histories of its most enduring records, this collection of superbly entertaining infographics includes everything you need to know about professional cycling.
Whether it is the tallest and shortest champions, oldest and youngest Tour riders, or the richest in the peloton, Velopedia has it covered. Examining nearly all of the sport's most intriguing stories, it also includes the most memorable rivalries, heroic losers, most controversial stars and biggest scandals, not to mention the best punch-ups and mid-race mishaps. The eccentric side of the sport is here too, with kitsch kits, the strangest superstitions and most elaborate facial hair.
Charting every generation from the Victorian age to the present day, Velopedia is the perfect book for both the most devoted amateur cyclist and the armchair fan.
10 Aug 2017: RadMini
The RadMini is the first and only electric folding fat bike with heavy duty front and rear cargo racks and a powerful 750W, 48V power system. Equipped with comfortable but compact 4'' wide and 20'' tall tires, the RadMini can be conveniently folded in order to store and transport the bike more easily.
via Rad Power Bikes
28 Jul 2017: Avionics V1 \\\ A distinctive & massively powerful retro-styled e-bike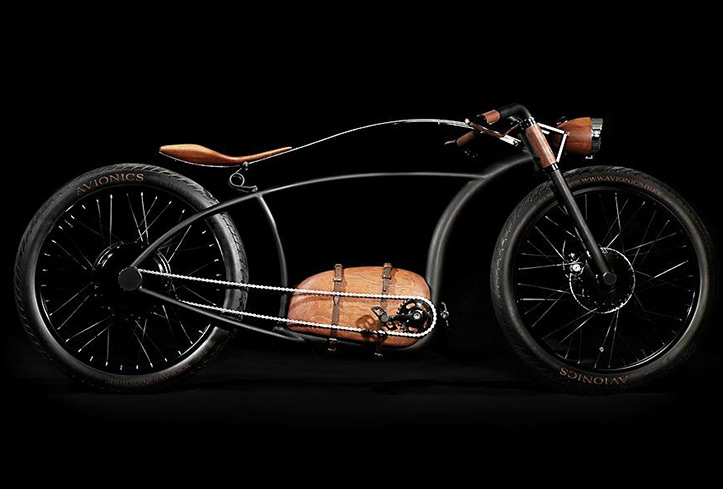 With everyone from legacy bike manufacturers to crowdfunded startups getting in on the electric bike action, It's getting harder and harder to stand out in the e-bike sector. However, as Avionics demonstrates with its forthcoming V1 model, there's still plenty of room in the market for unique electric bikes that don't compromise on power or style.
24 Jul 2017: Timeless beauty | Bianchi L'Eroica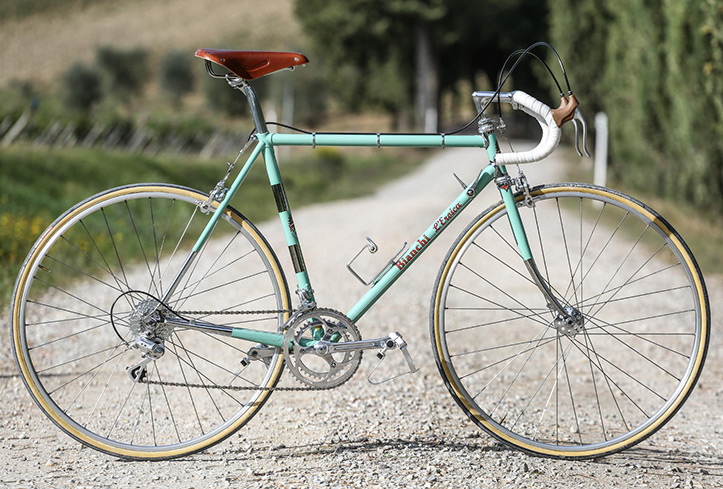 Bianchi L'Eroica is a result of the partnership between Bianchi and the series of events leaded by the historic cyclosportive of Gaiole in Chianti (Siena, Italy). This model born from a project that involved Bianchi's technical office, product managers and representatives of L'Eroica Register.
Available for order here.
12 Jul 2017: Starting the day right..!